Lessons learned since joining Provantage Corporate Finance
Two months ago, I took an exciting but daunting step – moving from the audit and compliance department of a mid-tier accountancy firm to embark on a new career in corporate finance…
The Provantage team is made up of seven enthusiastic people, all brought together with the same drive and dedication to their craft. And with their support and encouragement, my first two months came and went before you could say EBITDA!
Today, as a fully-fledged ProV member, I've met some wonderful clients, familiarised myself with our deal pipeline, I'm up to date on most of the office in-jokes, and fully armed with all the industry TLRs (three-letter acronyms) a girl can handle.
Here are some of the valuable insights that I've picked up along my journey so far…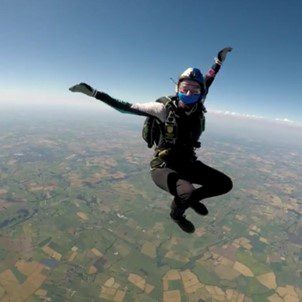 ONE: Don't be afraid to throw yourself into the deep end.
As a skydiving enthusiast, I am quite used to jumping into the unknown. Just two days into my journey and still finding my feet, I was asked to attend a pitch for a potential opportunity during their corporate retreat.
The 'pitch' was typical Provantage style – less of the slick, corporate presentation and leaning more towards an open and honest conversation with the shareholders coupled with the compassion needed as they make one of the biggest decisions of their lives.
It was great to witness and participate in the discussion, sharing thoughts on the shareholders' needs and desires, how Provantage could assist in achieving their goals and what to expect in the period ahead should they decide to go to market.
True to the nature of Provantage being a boutique corporate finance firm, offering an unparalleled personalised service to our clients, we were more than happy to agree to stay for dinner at the clients' request. A three-course meal and a bottle of wine, I soon found, is a Provantage-approved way of building meaningful, trusting relationships with our clients!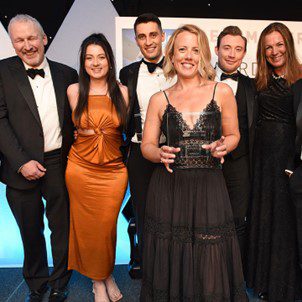 TWO: Celebrate the successes
One week in and one of my proudest moments so far…. I joined the Provantage team at the annual Insider Media East Midlands Dealmakers Awards.
Having seen just how hard the team works, it was no shock to see them awarded Corporate Finance team of the year. In the typical Provantage style, I was made to feel included in their celebrations, there truly is a single team mentality within the firm which shows through on every deal that we work on.
Provantage isn't a process-driven company, we tailor our approach to all aspects of the deal depending on the specific set of circumstances and we encourage a spirit of information sharing and challenging one another to ensure that no stone is left unturned.
THREE: Get to know your comrades
I have also dedicated a lot of my time to get to know my peers within the dealmaking community. Whether it be York races with Shoosmiths or chatting all things global M&A with my international colleagues in Stockholm (see Andy's article here), it's amazing how much you gain from drawing down on the experience and expertise of industry experts.
I cannot thank enough, those that have taken the time to share their experience and expertise with me at such an early stage in my career – already this has proven invaluable, and I only hope that I can repay the favour one day!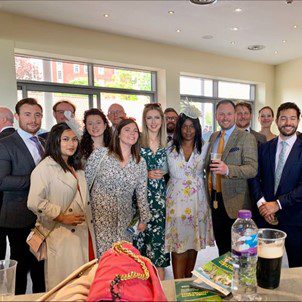 FOUR: The only bad questions are the ones you don't ask!
One of the more challenging aspects of Corporate Finance is getting to grips with the sheer amount of specific technical, commercial, and legal aspects of doing deals.
Being a Chartered ACA accountant, the numbers come somewhat easier to me than the rest. However, unlike the textbooks I studied, there is much more to doing deals than spreadsheets and valuations!
Thankfully the team has a vast breadth and depth of experience that I can draw on when needed – and not only that but Provantage has a culture of encouraging questions and proactively sharing knowledge which has been invaluable to me in my first two months.
FIVE: In-depth business knowledge is key
A key part of building great client relationships is getting to know the variety of businesses you are advising and familiarising yourself with how their industry works. Being given opportunities to look at businesses from completely different angles, means you not only see a business through the historic financials but the commercial drivers too.  In doing so, you rapidly become an expert in all manner of industries, and as such, I've become somewhat of a know-it-all but I'm armed with the knowledge to assist in future deals.
Thinking of selling in the next five years or simply want an informal chat over a coffee, then the team at Provantage Corporate Finance would love to hear from you
Related news