Spread over 14 islands, and connected by 57 bridges, Stockholm provides Andy Shepherd with much to consider
Provantage has had a fantastic year! Notable successes include 8 deals closed, a Team of the Year Award, and a new team member to name a few. Instead of the conventional champagne and good food style celebration, we opted for a weekend of sightseeing in the Venice of the North: Stockholm.
It just so happens that the team was already excited about visiting Sweden for our twice-yearly Translink Corporate Finance International Network conference, so why not!
And so here are 5 things I learned from my time spent in Sweden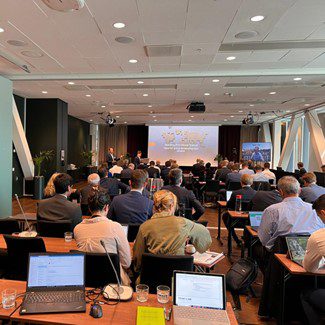 That cross-border M&A appetite is still buoyant
It's safe to say that with the current economic backdrop, plus having a turbulent couple of years behind us, it would be understandable if M&A had fallen down the list of priorities for trade and institutional buyers. However, this is most definitely not the case. Markets across the globe remain defiantly buoyant and as many of my international colleagues have reported: uncertainty creates opportunity
In my opinion, M&A will continue to form an integral role in the growth story of large corporate and institutional buyers and my advice to business owners is not to be deterred from considering a transaction in the current climate – strong businesses generating good cashflows will continue to be appealing, more so now than ever before!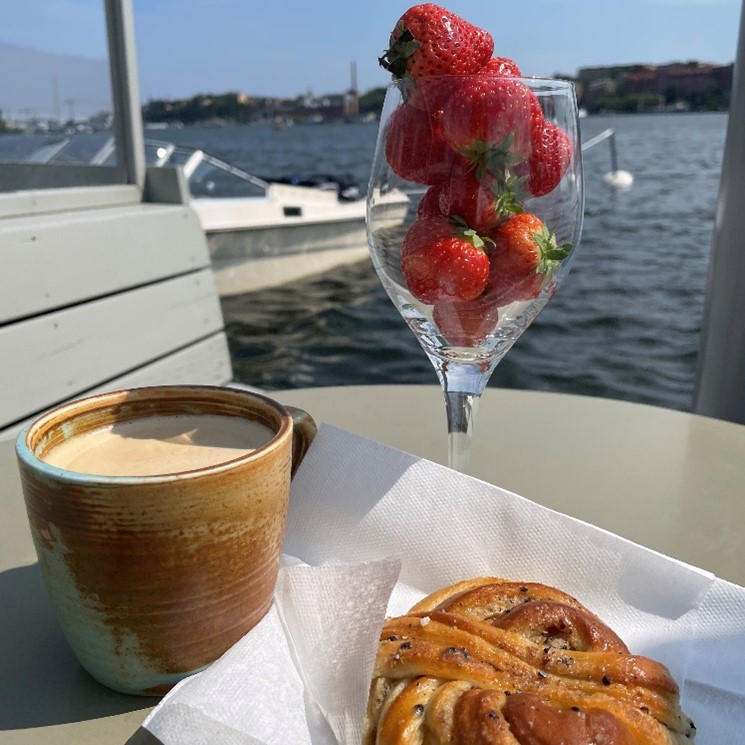 That 'Fika' is a must-have part of any office routine
As well as finding time to discuss all things M&A we did manage to find time to participate in more traditional cultural activities. Our first experience was a quick scooter ride along the water's edge to a local Fika spot (Mälarpaviljongen, for those of you that are interested in the details)
Fika, or the act of taking a break over coffee and a snack (typically a cinnamon or cardamom bun), is a Swedish tradition that, at its roots, encourages people to pause, reset, and chit chat amongst friends or colleagues. Never knowingly missing an opportunity to eat cake, it will certainly form part of the team's new routine, so if you ever feel like popping by our office, you now know what to expect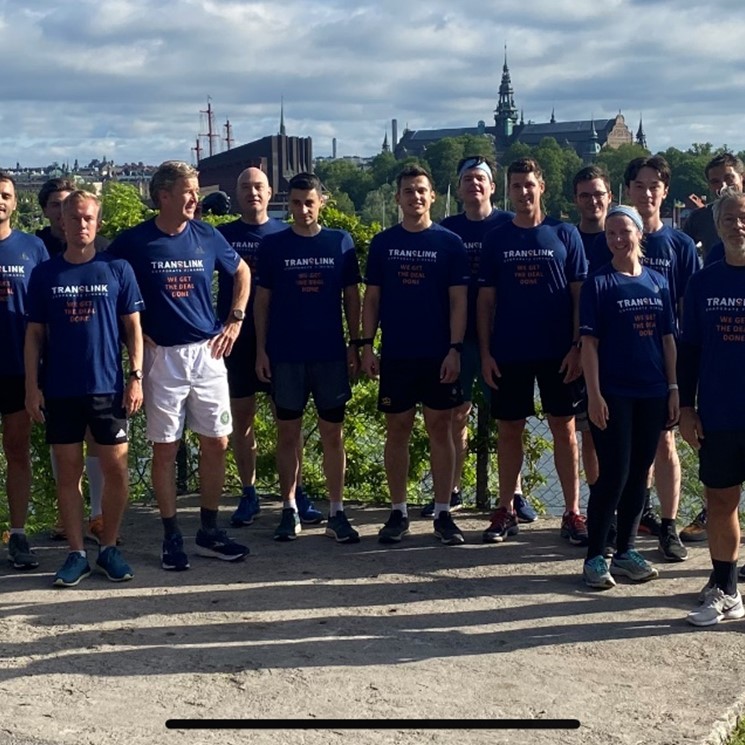 It's a small world
Any global conference, no matter the industry can seem a daunting place but at my first Translink M&A gathering, the atmosphere was buzzing. Experts in M&A transactions from across the globe came together to share their knowledge and expertise. The people, global reach, and framework within Translink is simply so much more effective and impactful than I had imagined – physically meeting over 90 people from over 25 countries makes such a practical difference in building open relationships
It wasn't difficult to find common ground with face-to-face meetings, seven sector focus groups, and the more relaxed evening entertainment accompanied by delicious food and Swedish vistas. The Translink morning run was made all the more interesting knowing I was running amongst like-minded people and colleagues
I came away feeling safe in the knowledge that I had a global network of colleagues that were only a phone call (or teams call) away and that having met so many face-to-face and over a drink, future engagement will be so much more effective and open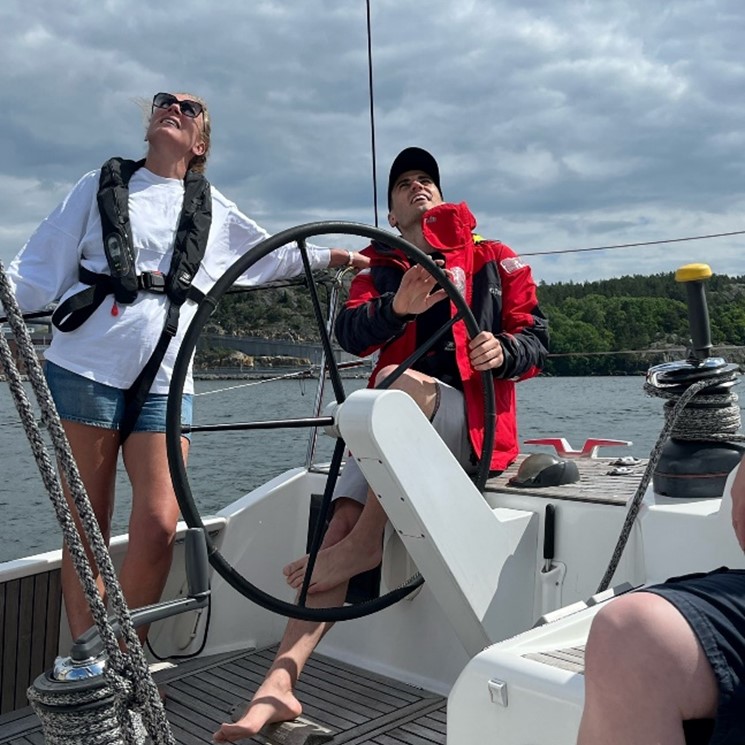 That all hands on deck makes for plain sailing
The plan for our weekend downtime? A chartered yacht around Stockholm's jewel-in-the-crown; its dazzling archipelago, and against the advice of our skipper, our journey included a rather icy dip in the Baltic sea!
Cue business sailing metaphors…
Chartering the yacht felt like an appropriate activity, having dealt with many businesses who have 'weathered the storm' in recent years and who now look to 'plot a new course' in the post-Covid world
Working at a company that doesn't subscribe to professional titles, it was not a surprise to see each of us working equally as hard to 'maintain an even keel'. Sharing a beer or two with my 'shipmates' and watching the world pass us by was exactly what was needed after a busy few days and I can honestly say that the Provantage team is genuinely a fantastic bunch and more like a group of friends than work colleagues
That I'm better at cricket than Airport French Cricket
Having enjoyed a wonderful time in Stockholm, the end of the trip was upon us, and much like many transactions, the final few yards can often prove the hardest…
Airport delays have been the talk of the press recently and unfortunately, Arlanda Airport was no exception. With lengthy, drawn-out delays to contend with Provantage did what we do best – find the positive, persevere, and get the deal done!
A little imagination and artistic license were needed, but eventually, an updated version of Airport French Cricket was born, making use of a chocolate marshmallow and a wooden salad spoon
Soon enough a small crowd gathered to watch the fierce game at hand. The ultimate victor is still to be determined and will no doubt be debated in the world of Airport French Cricket for years to come
Thinking of selling in the next five years or simply want an informal chat over a coffee, then the team at Provantage Corporate Finance would love to hear from you
Related news